It was our mission to create a CATAPULT Brand Ambassador team to help build brand recognition and grow awareness of the para community. We launched our Brand Ambassador Program in 2019 and look forward to growing this program in the coming years!
Thank you to all who applied, and congrats to all those selected to represent our inaugural CATAPULT Ambassador Team!
I began working with Team Catapult as a sighted guide for a visually impaired athlete in January 2017. Since then, I've guided a handful of Catapult athletes at various events, ranging from the Cypress Sprint Triathlon to the Aramco Half Marathon to the Ironman Texas 70.3. I have also guided at the USA Paratriathlon National Championships, piloted at the Olympic Training Center's Paracycling and Paratriathlon camps, and was part of the National Champion tandem duo at the 2019 USA Paracycling Road National Championships, in the time trial! My favorite part of being involved with Team Catapult is the camaraderie and great memories made at each team practice and event!
Born and raised in the Houston area, I studied finance at Texas A&M University. After graduation I worked in New York City before moving back to Houston to continue my career in real estate development and investments. Since moving back, I've found a passion for triathlons and finished Ironman Texas in 2017 and 2019. I've has been volunteering with Catapult since 2017 and have guided athletes in various races including two Aramco Half Marathons and two Texas Independence Relays!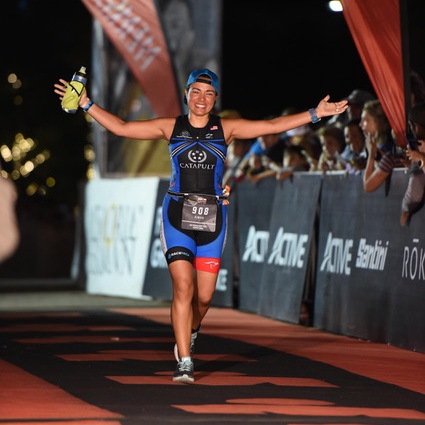 I started running at a young age – throughout high school in soccer and cross-country. While rehabilitating a knee injury in 2017, I found myself spending a lot of time in the pool and on the bike and immersed myself in the world of triathlon within months! I've raced in numerous short- and mid-course races, working up to racing Ironman Texas in 2019! I'm a neuroscientist at MD Anderson Cancer Center and all around science nerd, podcast host, foster of rescue dogs with Red Collar, and have guided with Catapult since 2018!
I'm Texas-born but grew up in Mexico and moved to Houston when I was about ten years old. I've always loved the outdoors and have been very active in running, cycling, swimming and have climbed a few 14,000 peak mountains with my sons! My achievements include numerous 5K's, 10K's, three 10 milers, nine half marathons, one 50 miler, one 55 miler, five 200 mile relays, and a sprint triathlon. In 2016 I learned about Team Catapult and decided to join as a volunteer and guide. Since then, I've guided VI athletes in 10K's, The Woodlands Half, The Chevron Houston Half, and the 200 mile Texas Independence Relay! I love helping our athletes achieve their goals, and love to see the sheer joy on their faces!
I became involved with CATAPULT in June 2016 while Calder's fundraising 5K! I had never guided before and Jarrett asked me to jump in with Eric. I loved it and became more involved that fall, eventually training with and helping Alex complete his first half marathon! I'm an avid runner and former teacher, currently working for Strava! I love supporting CATAPULT and promoting our cause in the Houston running and endurance community whenever the chance arises!
I'm an avid runner and triathlete and have been volunteering and guiding with Catapult for over four years! I've completed 17 Ironman-distance races, including Kona, over 25 half-Ironman distance races, including Worlds, and Ultraman Florida! I've also completed 10 ultramarathons, from 50K to 100 miles, and have raced the Boston Marathon twice, once as an age-group runner and once as a guide! My current goal is to race the Badwater Ultramarathon!
I'm an Aerospace Engineer from the University of Texas and Georgia Tech who loves spaceflight and anything hard to figure out! Currently, I work with NASA doing Systems Engineering and Integration. We work with Boeing and SpaceX on development of commercial crew capabilities. I've been a distance runner since 2008, can't swim, and don't bike. Yet! I found Team Catapult online when searching for small orgs. with fantastic causes that could use volunteers! So far, I've guided a blind runner through his first half marathon and have no real personal accomplishments that compare. That's the beauty.
I grew up in rural Northern Massachusetts, running on the track and cross country teams. In 2007, I moved to Houston to attend Rice University! I'm working as a Resident Principal at YES Prep Public Schools campuses across the city. Recently, I picked running back up after a hiatus and was reminded of how it serves as a constant reminder of our strength and ability to overcome obstacles! I can be found at RacePace and have run countless 10K's road races around the city! Since joining in 2019, guiding with Team Catapult is always a highlight of my week!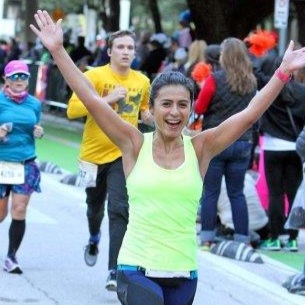 I'm a mother-runner, navy-mom, and a Texas girl with lots of opinions and pretty hair! I really enjoy going to all the fun social run events held by our awesome running community! We get to meet so many amazing people that are out there running at all paces! I'm all about positive vibes and this community continues to make me a better version of myself. I am really looking forward to becoming a better, stronger spirited human with Team Catapult!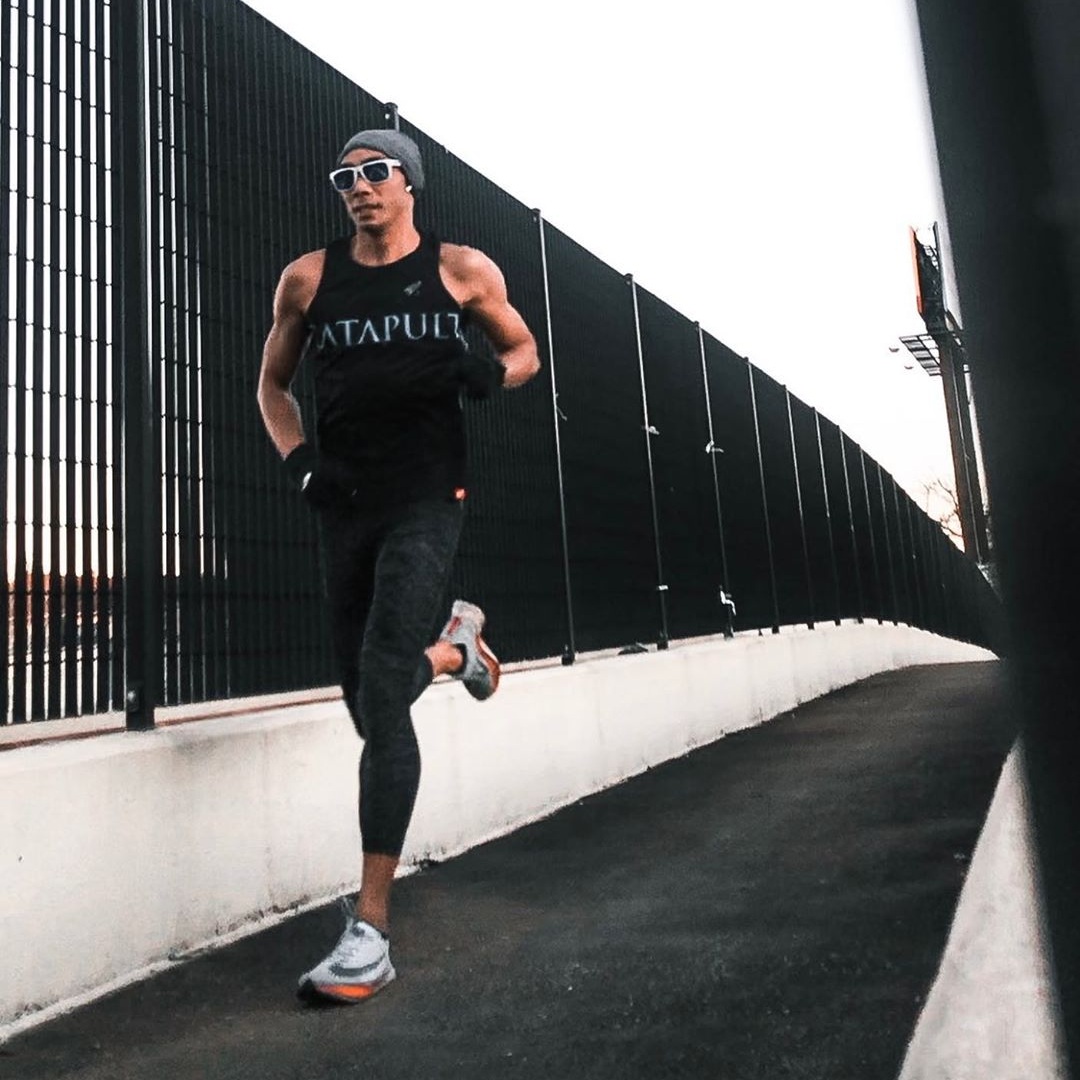 I have had the honor to volunteer with Catapult volunteer the last five years! I lost my right eyesight, so Catapult holds a dear place in my heart as I relate to some of the visibly impaired athletes. Being outdoors and running are two of my favorite things, and I've completed several marathons! The diversity of Catapult is amazing, and as a Mexican National, I always feel welcome! Even more so now, as I recently became a proud American Citizen! Thank you to Catapult for allowing me on as an ambassador to represent such an amazing group of friends!
Sgt. William Reed (Volunteer)
I'm Sgt. over Special Operations Division for the Harris County Sheriff's Office and have been participating and volunteering in Catapult events for over five years! I have two children in college and family is everything to me. I'm proud to call my friends at Catapult family!
I'm a mother of three kids, born and raised here in Houston, Texas! In my down time I enjoy outdoor activities, spending time with my kids, running and cycling with friends and teammates, and volunteering as I can!
Originally from El Salvador, Central America, I'm 33 years old and have been living in Houston for the past five years as a proud husband and father of a two years old little girl! As a waiter, I've always loved helping people in any way that I can! Becoming part of this amazing team will give me the chance to do that, while doing something that I love!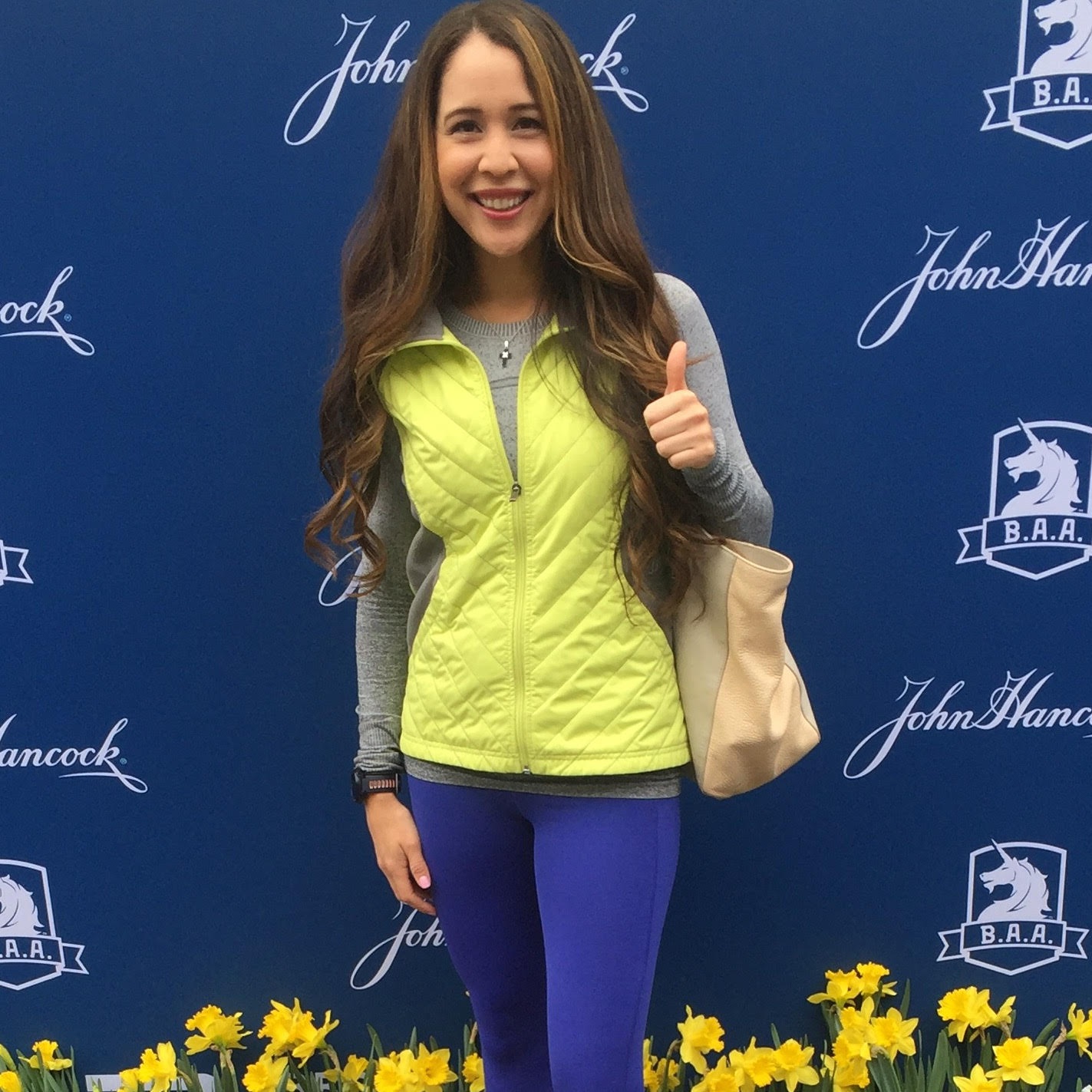 I started running in 2012 and have been an active member of the Houston running community ever since! I've completed thirteen marathons, including six Houston Marathons and two Boston Marathons. Running has allowed me to cross paths with athletes from all walks of life who share the same passions and the drive for running and life! Through running Houston's trails and local events, I've had the opportunity to connect with Team Catapult athletes and learn about what fuels their determination and relentless pursuits! I'm excited to join Catapult as an ambassador and run alongside this incredible group of athletes and friends!
I'm a runner, engineer, motivator, entertainer, and taco/sushi lover! Highly active in the local running scene, I serve as an ambassador for the both the Houston Marathon and The Woodlands Marathon, while leading the Houston chapter of a social fitness group of young professionals (Electric Flight Crew)! I'm excited to be a part of Team Catapult and is looking forward to helping promote the organization as an ambassador!